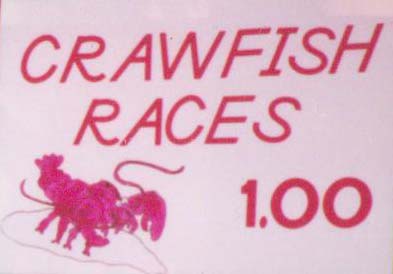 Ben and Jarrod were challenged by Dianna to race crawfishes.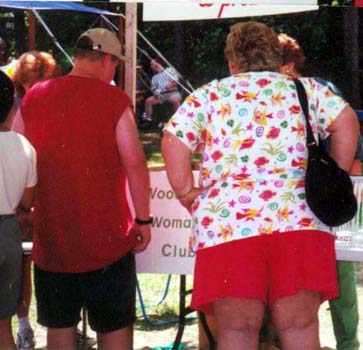 Ben and Diana check out the perspective racers.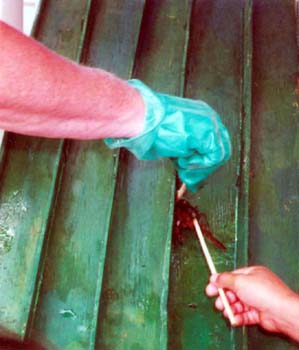 Ben races his crawfish.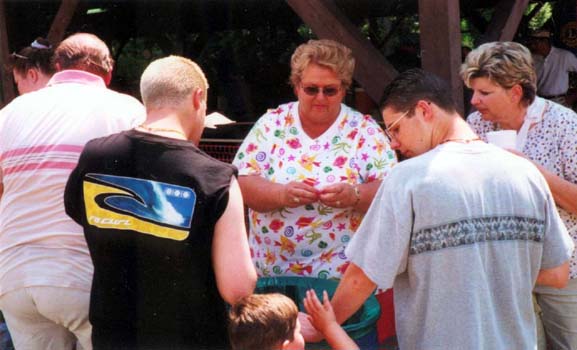 So how do you eat these little things?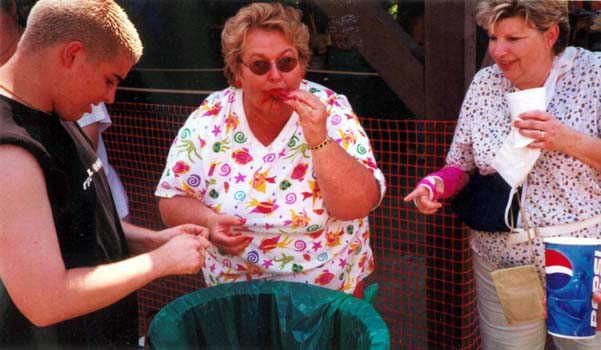 Very good and spicy, too!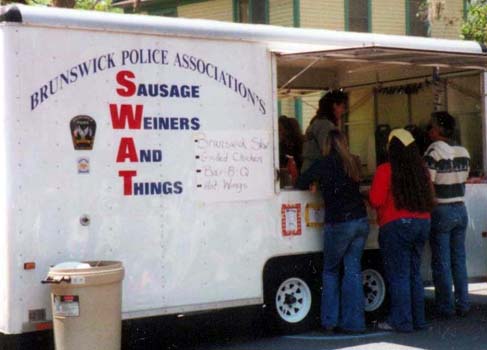 The police made excellant "Brunswick Stew", too.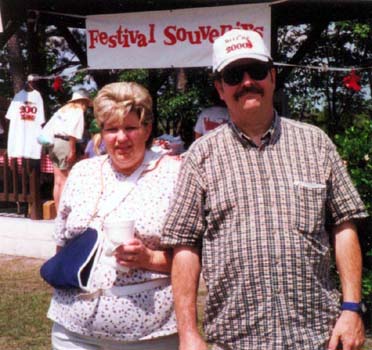 Rae and Bruce agree, "There are great souveniers here."
Return to Top


Web Hosting and Design by Deborah Holtzendorff ©Copyright 2000